Invisalign Invisible Braces in Ottawa - Dentist in Ottawa
Many patients would like to achieve a straight attractive smile but are put off by metal braces. Not only can they be cumbersome to wear, they can make you feel self-conscious about your orthodontic treatment. St. Laurent Dental Centre offers an alternative solution: Invisalign Invisible Braces. Invisalign uses clear plastic aligners that shift your teeth into alignment without others seeing them. The aligners are virtually undetectable and require no metal wires or brackets.

The aligners can be taken out prior to brushing, eating, or drinking, so they won't get in the way of your daily routine. Once you're finished with your meal or cleaning your teeth, you can pop the aligners back in and you're good to go. As a result, the aligners are extremely comfortable and convenient to wear.

Depending on your case, overall treatment can last anywhere from a few months to over a year. Dr. Atul Joshi and his skilled dental team will personally work with you so that you achieve the perfect smile.

Contact us at 613-744-6611 to set up an appointment today.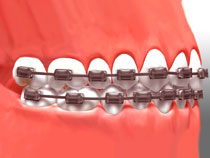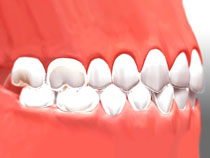 Last Updated On
2020-07-04