Teeth Whitening in Ottawa Ontario - St. Laurent Dental Centre
Are pesky tooth stains ruining your gleaming smile? Well, you'll be glad to know that St. Laurent Dental Centre offers professional teeth whitening services to restore your smile. We offer in-office and at-home teeth whitening options.

Our in-office whitening service involves placing a bleaching gel on your teeth's front surface and leaving it on for about 15 minutes. During this time, the gel quickly lifts off the surface stains from your teeth. This process is repeated several times and within 45 minutes, you can have a dramatically whiter smile.

For patients who prefer to whiten their teeth at home, we offer home whitening kits which include the gel, mouth trays and necessary tools to achieve a whiter smile. In a couple of short weeks, you'll have a smile you can be proud of. Contact our dentist for Teeth Whitening in Ottawa Ontario to learn all about our tooth whitening options.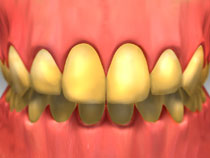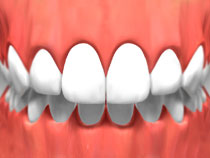 Last Updated On
2020-07-04